Home

-

Gallery

-

Contact

-

My upper floor

-

Videos - Privacy Policy
Fold an Origami letter K
This is how to fold a letter K from just one single square paper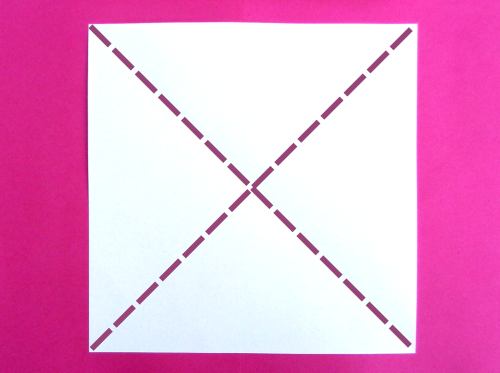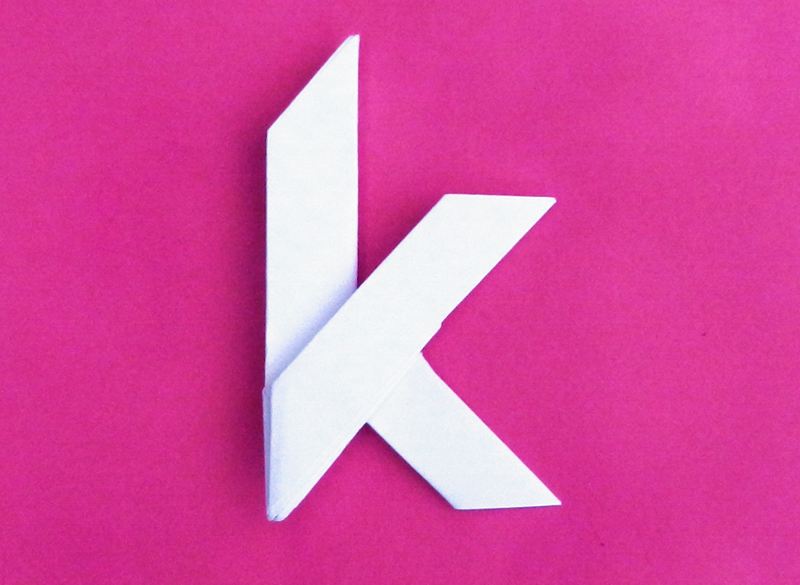 Step 1:
Prefold in half two times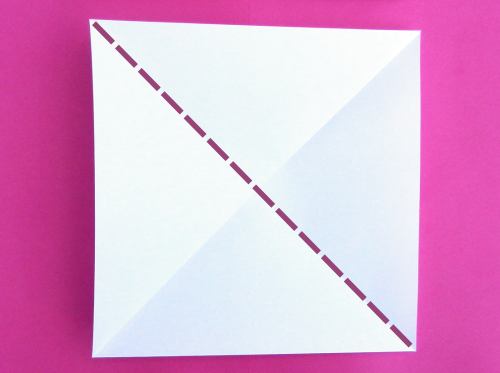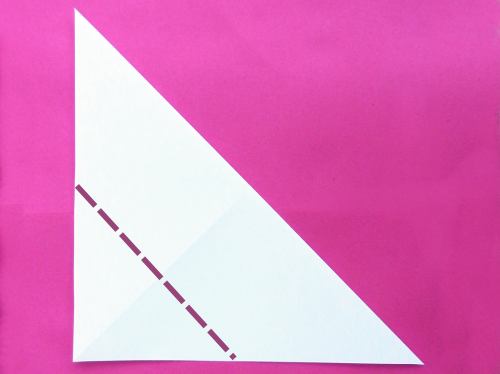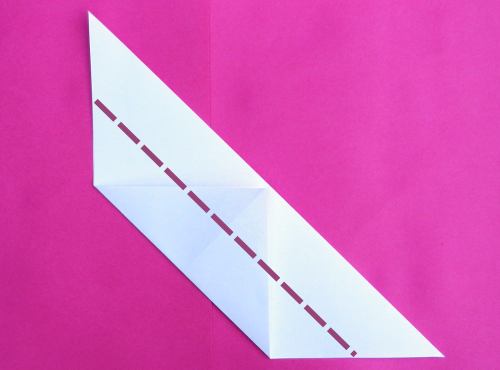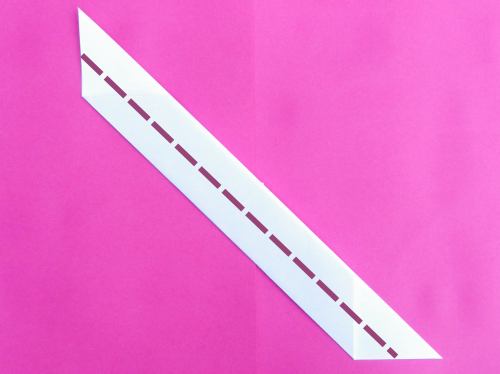 Step 6:
Open the model again (=unfold the folds of step 3 to 5).

Step 5:
Fold in half one more time.

Step 2:
Fold in half over the prefolded line.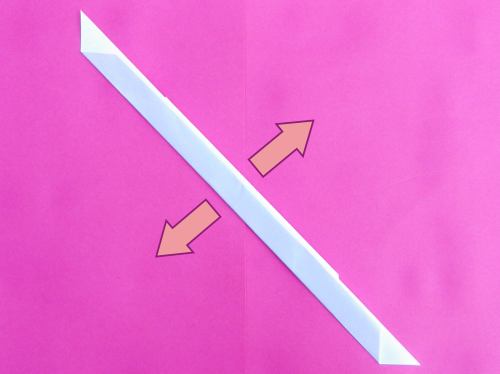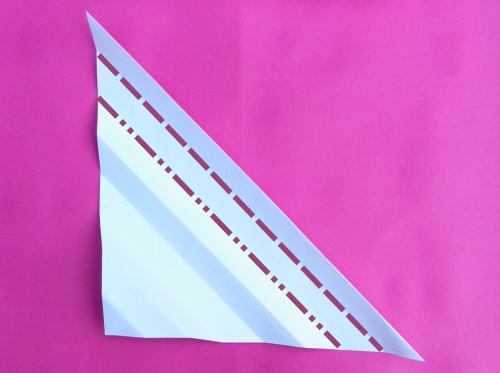 Step 10:
Fold the part on the left to the right, use the crossing point of the edges as guidance, see arrows.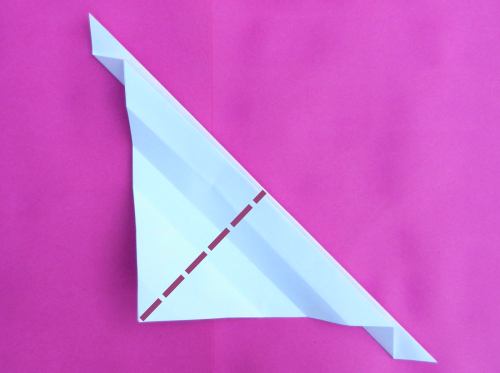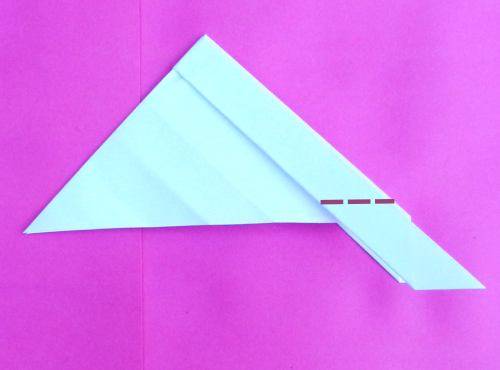 Step 8:
Fold the model in half.

Step 9:
Fold the upper flap upwards.


Step 7:
Fold over these two prefolded lines.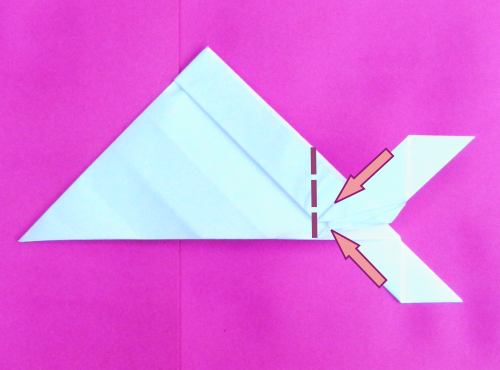 Step 16:
Fold over the upper line first, then the line below.

Step 15:
Fold the corner backwards, see short purple line.

Step 12:
Fold the corner on the left to the corner on the right

Step 11:
Valley-fold along the edge

Step 14:
Turn / rotate the model, see next picture.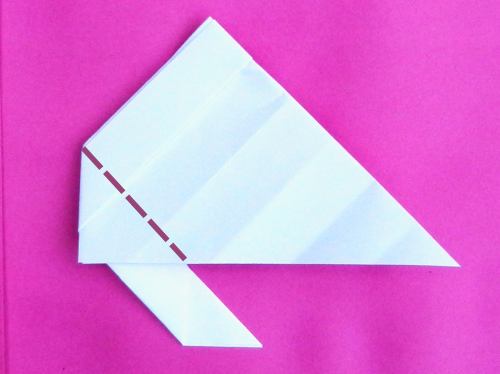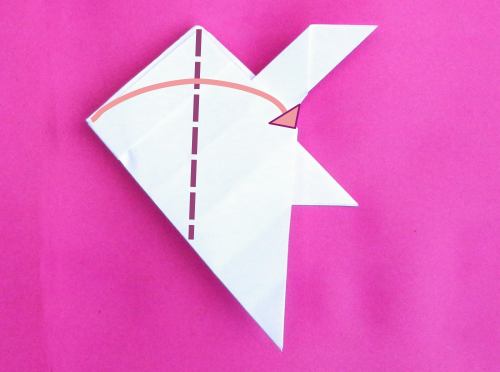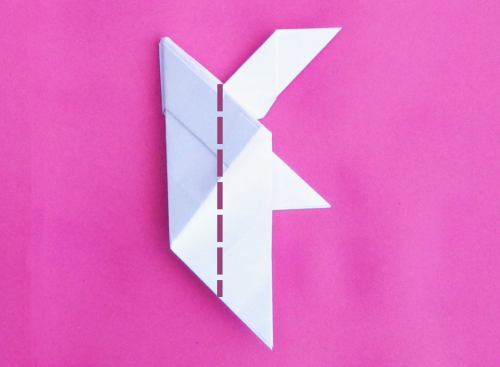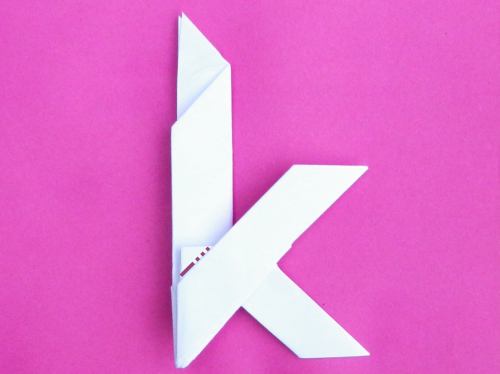 Step 13:
Fold the part on the right of the purple line to the left (=fold in half)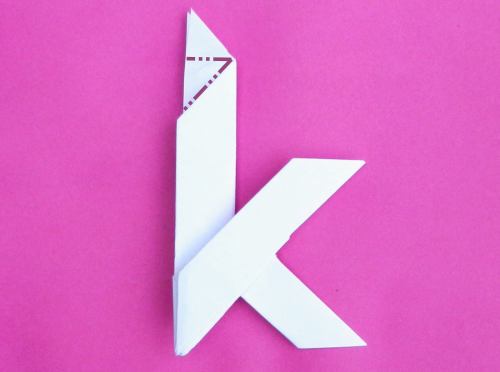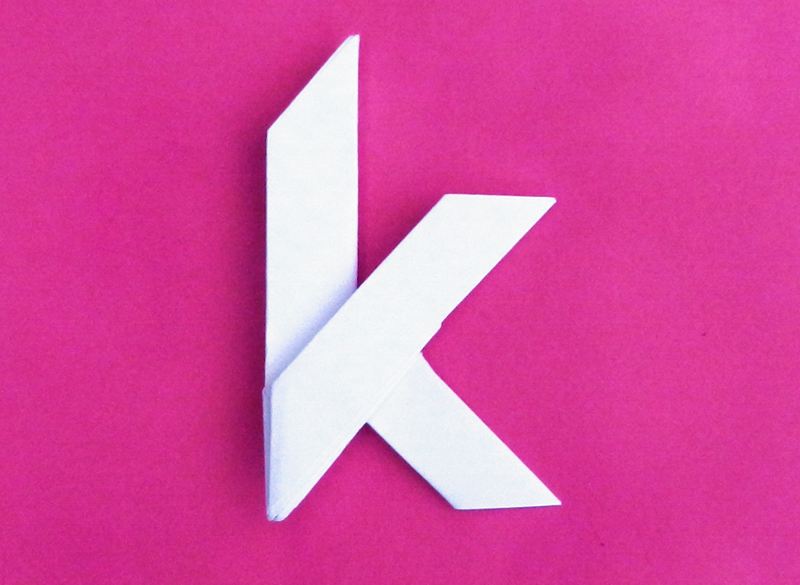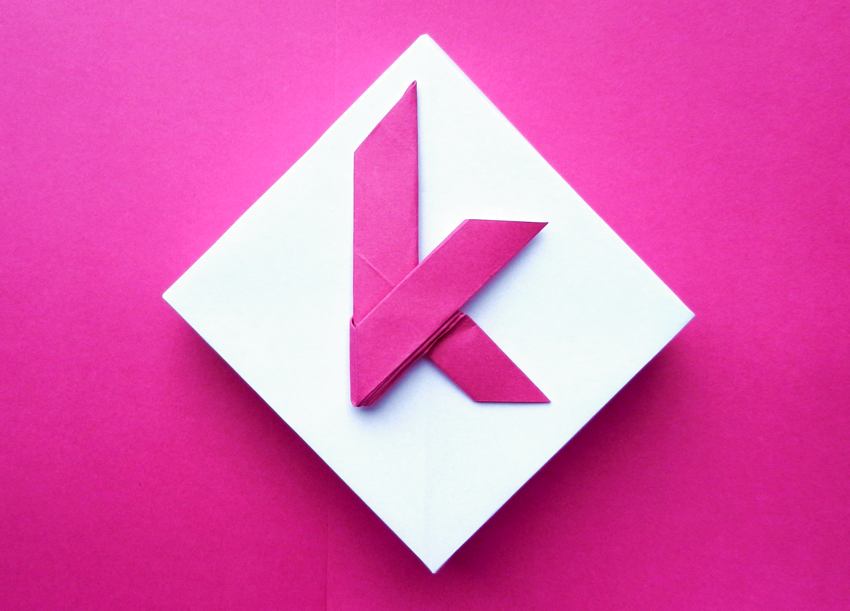 Done!

I designed this letter K for a paper factory in Germany (Kabel Paper), they wanted to use it as a gift for business relations.