Home

-

Gallery

-

Contact

-

My Origami

-

Videos - Privacy Policy
PROFILE PAGE of JOOST LANGEVELD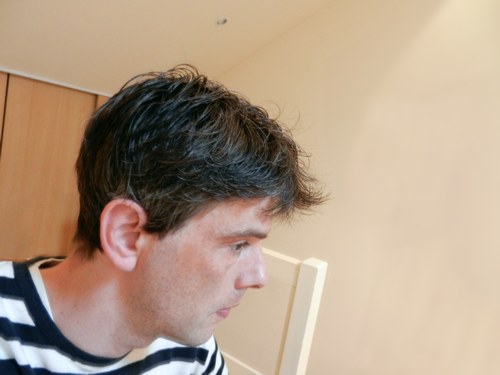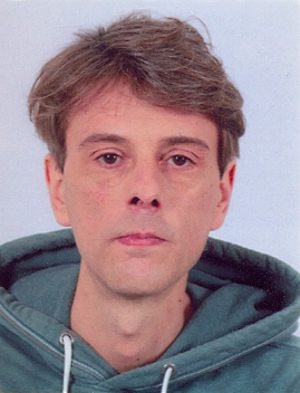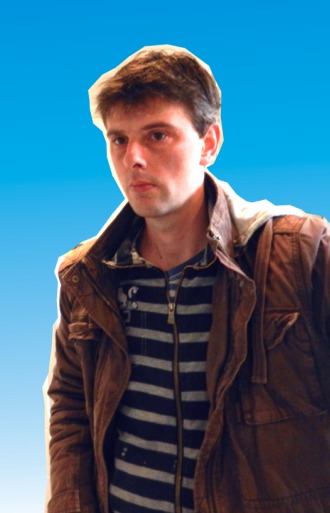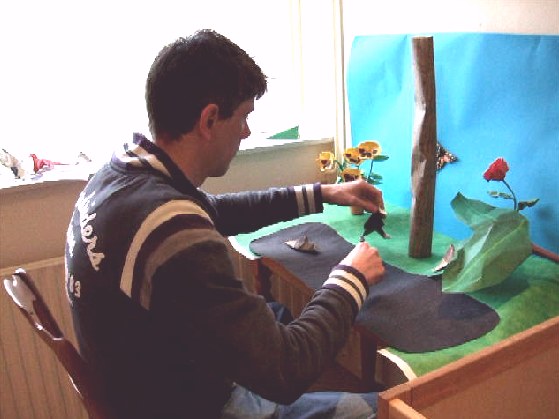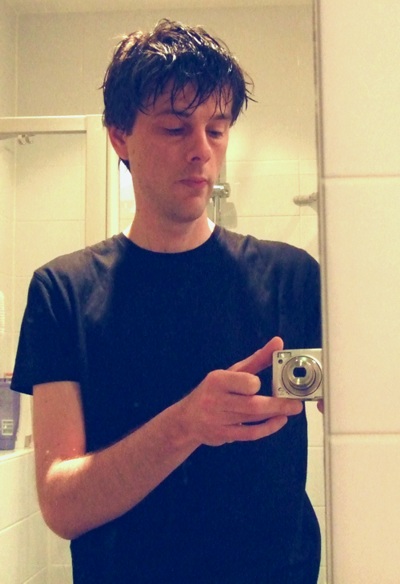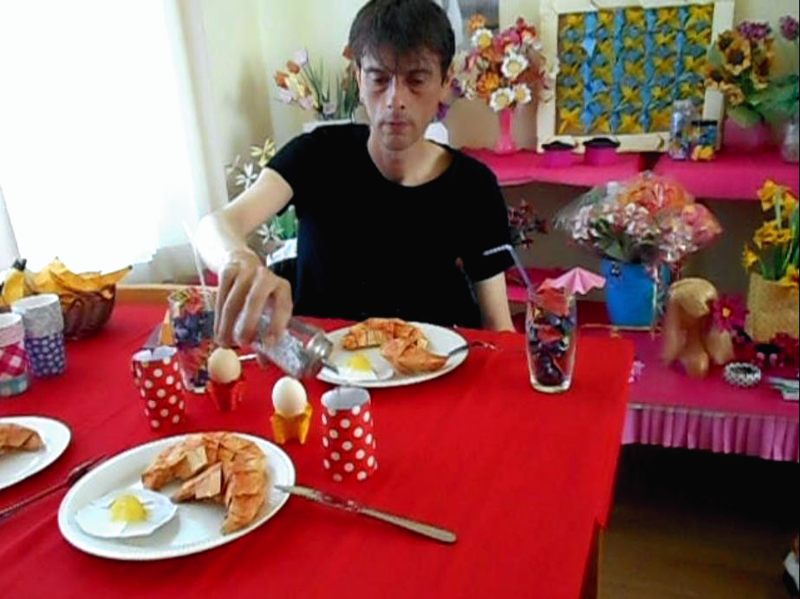 A few days later I was interviewed by a radio-station from my country (Simone FM):

And in juni 2013 I was in the news of a tv station in the Netherlands (SBS6 Broadcasting)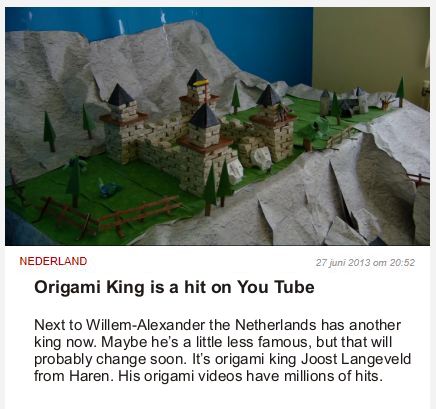 Joost Langeveld folding Fish and Chips on television (early 2014)

Today we have Joost Langeveld in our program, he used to be Origami king, but now he calls himself
Origami "Master". This title is earned when you are extremely good in something and Joost really is.
In his You-Tube videos Joost shows how to fold beautiful origami models. His videos have many viewers
all over the world. Joost says: "The fun about Origami is that you only need one piece of paper" .
Today the Origami Master teaches us how to fold "Fish and Chips" of his self made papers.

(text: Man Bijt Hond Netherlands)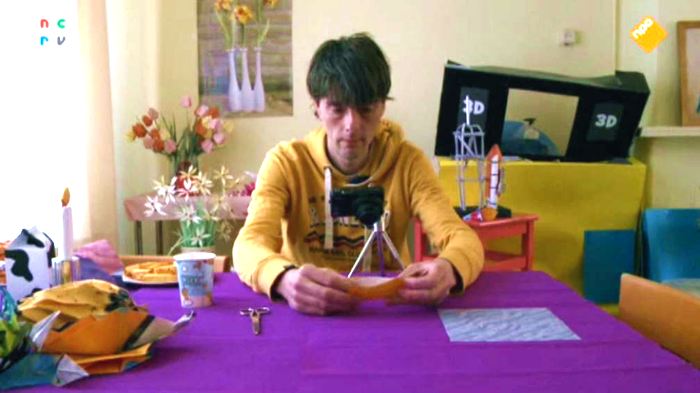 I really don't have time to help everybody, because
I spend a lot of time expanding my website, making
new videos for the internet and designing models
for new origami-books.
I earn a nice amount of money with my videos on
You Tube, they are really popular.
A large newspaper magazine in my country even
interviewed me at home because of my You Tube succes:
This is how I look while I'm having a dinner
name:

Joost Langeveld

job1:

origami artist
( Origami Master )
Author of 10 origami books


job2:
Parttime computer engineer
country:

Netherlands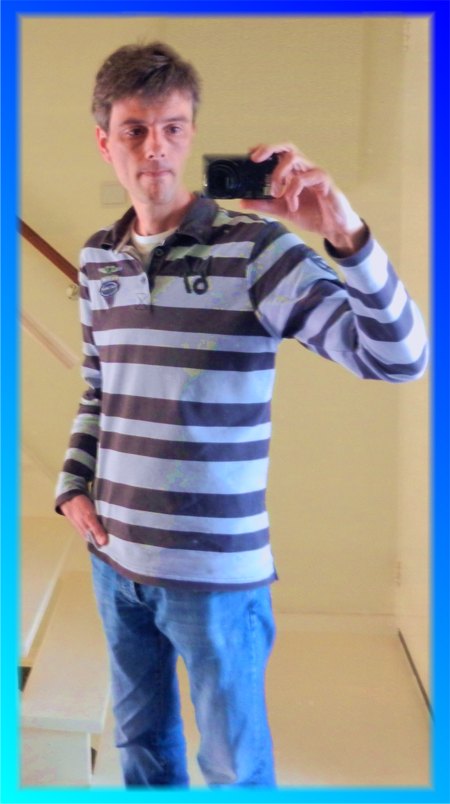 When I was about 26 years old I started doing origami. The nice thing about origami is that you
need very little stuff to create something. You only need a piece of paper to create something
nice. No matter where you are, just grab a piece of paper and you can start making things.


Origami is more for me then just designing models and showing them to other people.
I also like to make animations with my models and the last few years I also make
online computer games with my own models as sprites.
Media, advertising- and art-companies in my country have found my site too now.
I have been asked to design models for posters, helping to fill shopping-windows,
help to make pictures of interiors (with my flowers), help to make an intro for a popular
educational childrens-programm on tv, design models for a fashion show etc. etc.
I like being creative and making things with my
hands.
I have made many cartoons for fun when I was
on elementary school. When I was on secondary
school I made simple computer games and
animations.
Until I was about 14 I made many things of
technic lego like a small pinball machine or
a joystick.
Later, around my 21th I started making things
of wood like a pool-biljart table and a few
clocks. I even tried to make a wooden racing
wheel once (it worked for 5 minutes)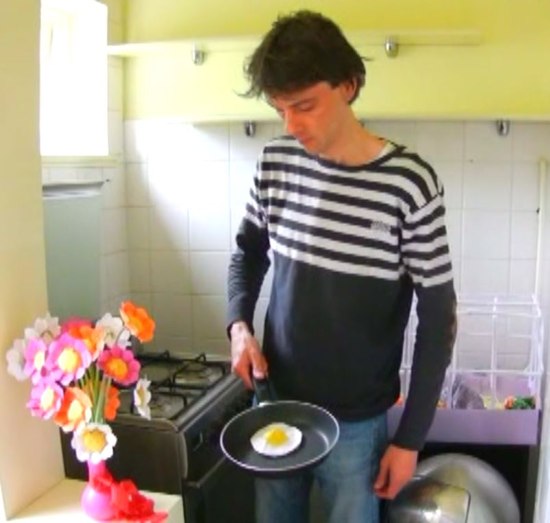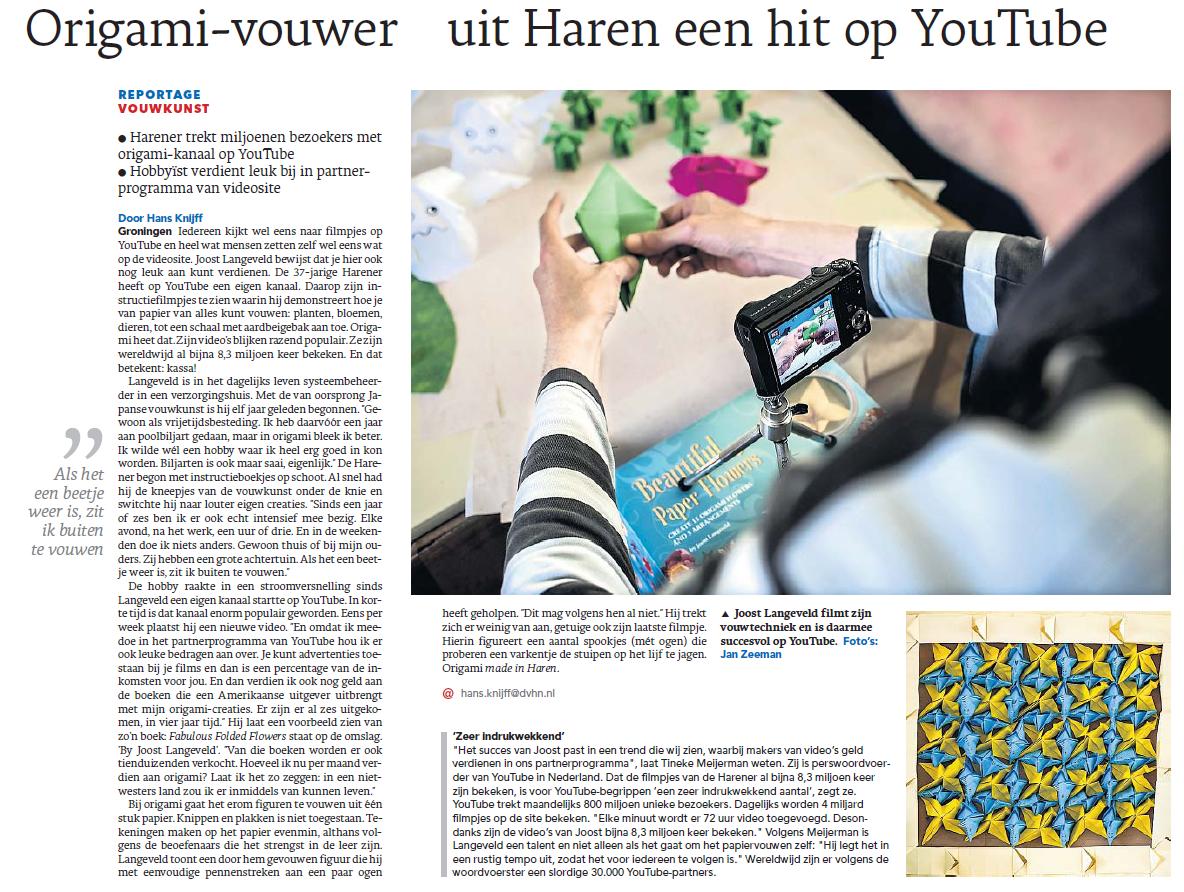 In the july 2013 edition of a large gardening magazine of my country is a small article about my site too:
And after the camera-shootings she also interviewed me for the radio: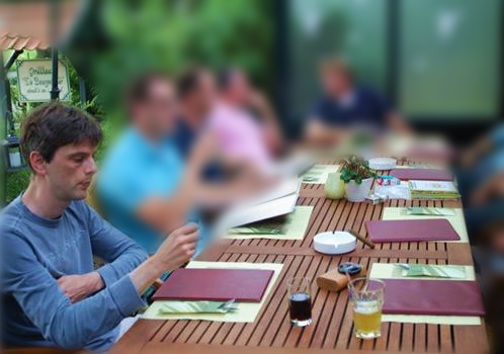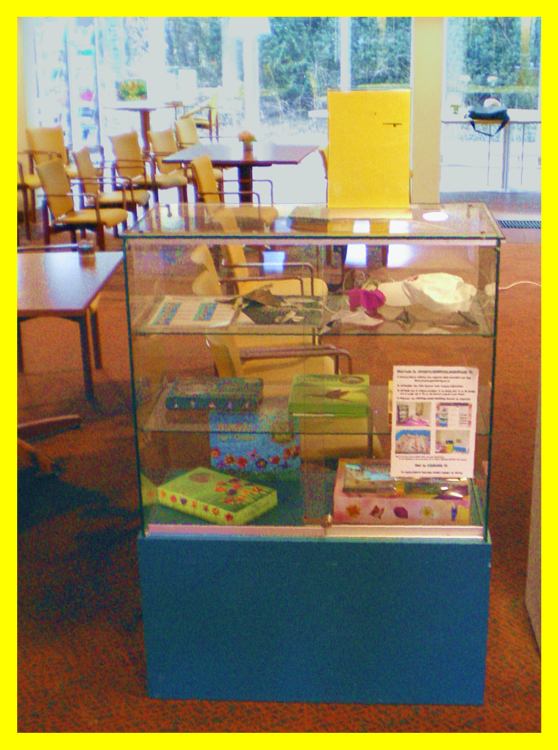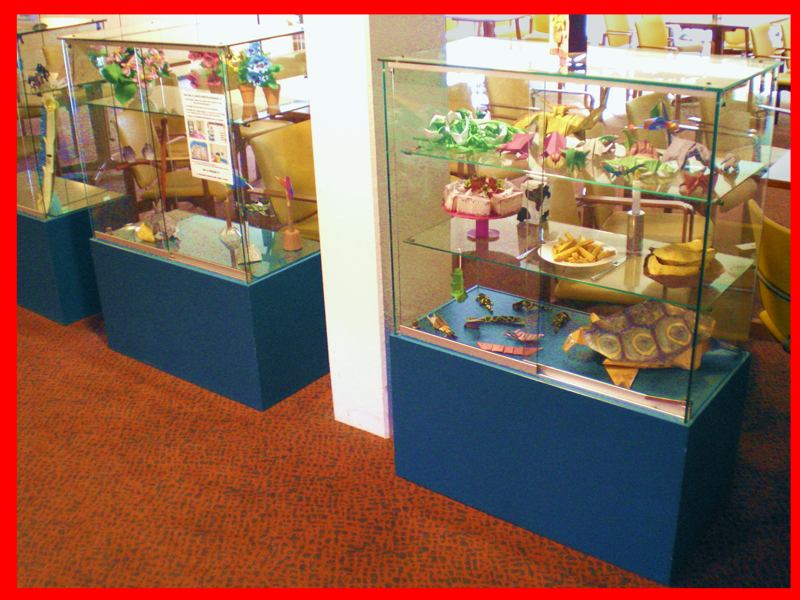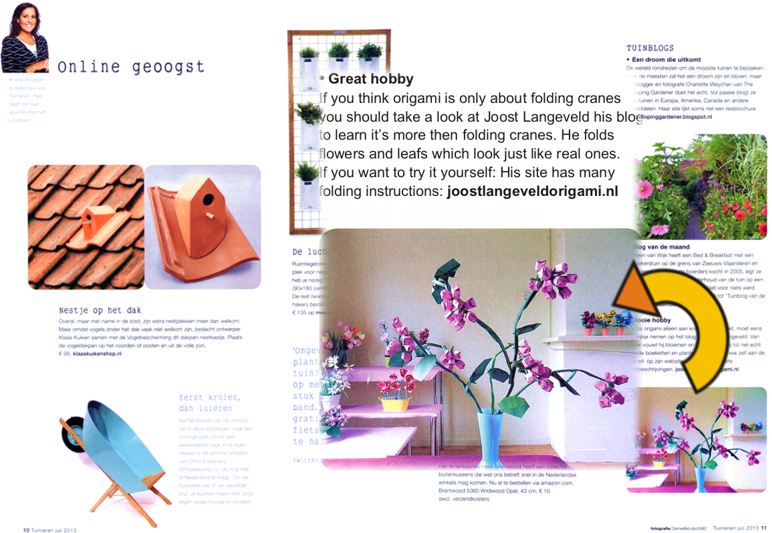 (With video instructions) A real cool supporter sombrero. In your newspaper, to fold it yourself. Forget all other supporter items. Sunday we will all have a sombrero on our head.

Origami artist Joost Langeveld (39) designed the supporter sombrero. He has a part time software automation job and spends most of his time doing the ancient art of Origami.

Joost is pretty unknown in the Netherlands, but much more popular in other countries. Mainly because of his many beautiful flower designs. He made 8 books until now. His site has more then 800 viewers a day and his You Tube videos have really many viewers all around the world.

Hands

,,Ten years ago I made an important decision'', says Joost. ,,I wanted to be very good at an art or craft. I have been thinking about woodcraft, but decided that Origami was more fun for me. One of my first designs was a giraffe. It only had three legs. Nowadays I can design one with the full four legs"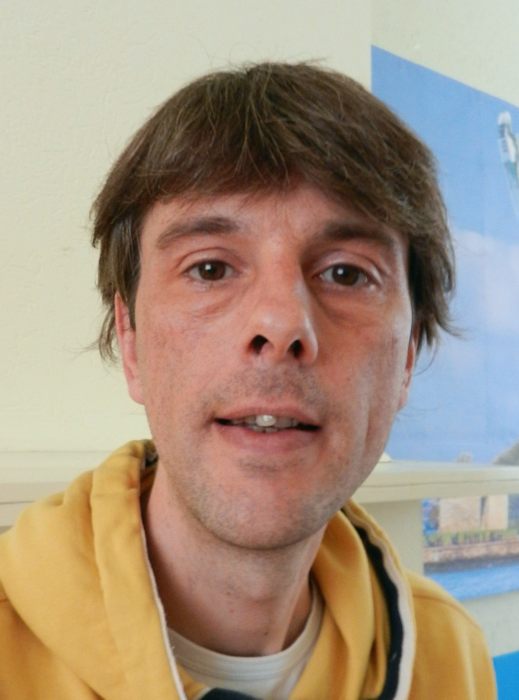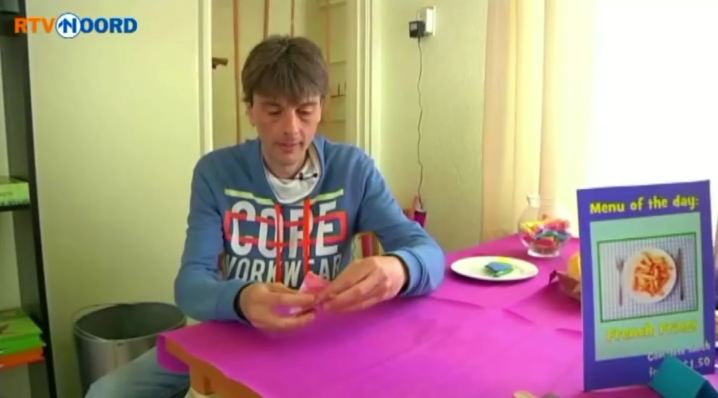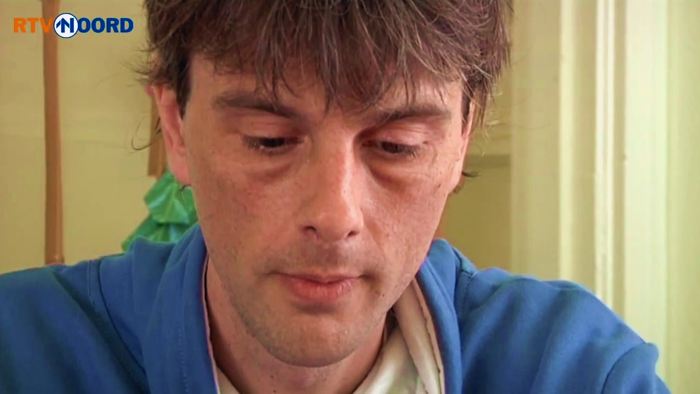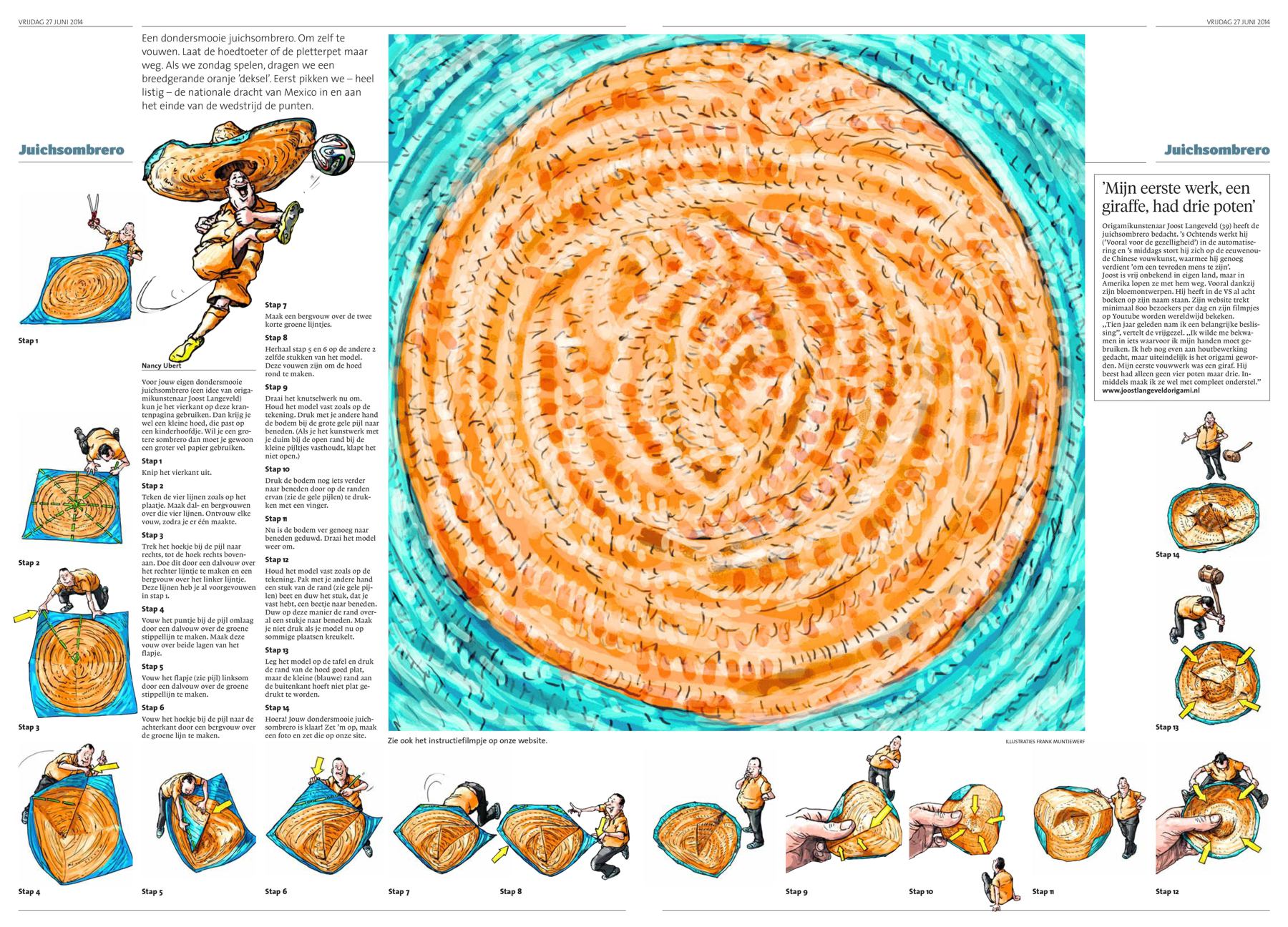 Origami Sombrero - June 2014
(article in 4 different newspapers in the Netherlands, about 400-thousand readers)
This article has instructions for folding a football supporters sombrero for the match against Mexico at the WK soccer in 2014

This is the video that goes with the sombrero article: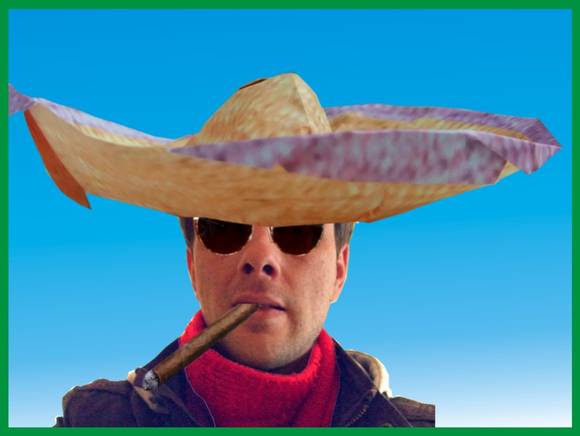 Televison visits an Origami Museum (early 2016)



We were really impressed when we visited Joost Langeveld in his Origami museum. He has developed into a real Origami-Expert and his house is full of the most beautiful Origami models. Langeveld proudly shows us his Escher and Van Gogh, real Origami masterpieces.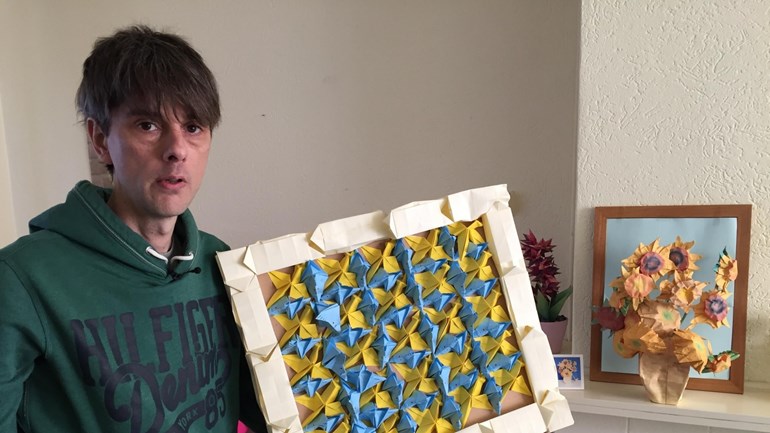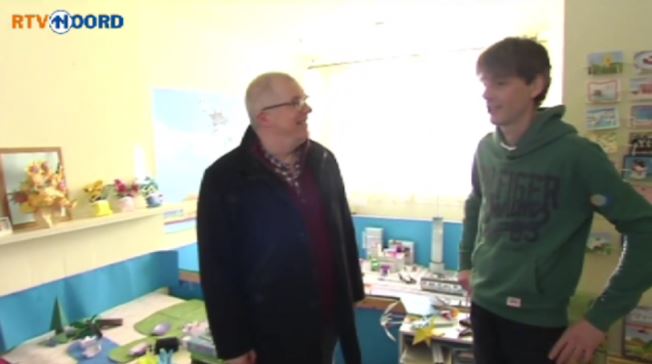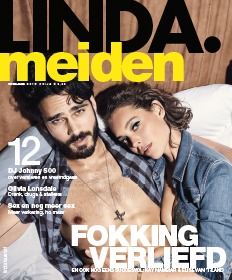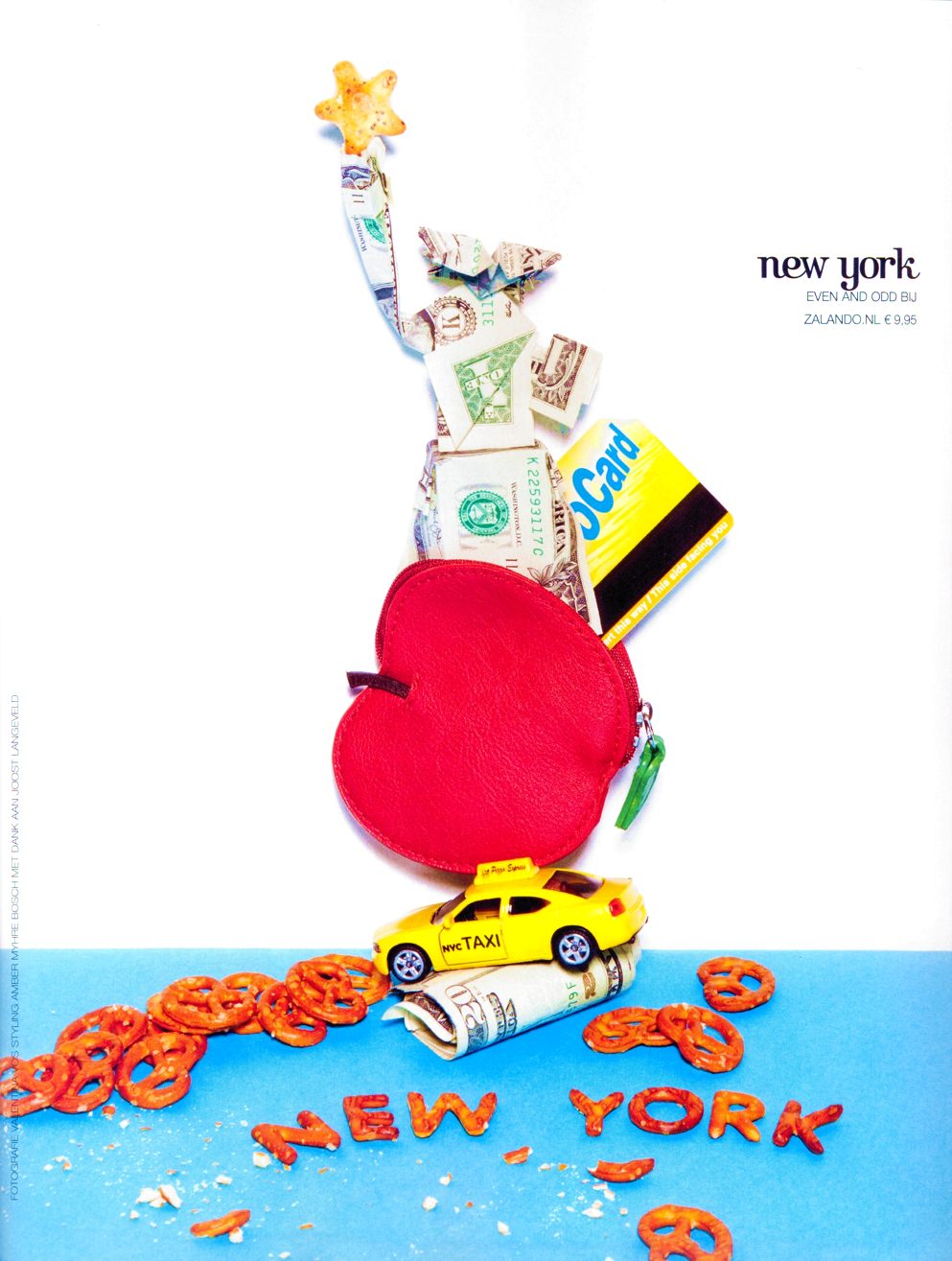 Linda Magazine for girls
spring 2016

Amber Myhre Bosch used my Statue of Liberty for a picture of an apple shaped wallet (New York).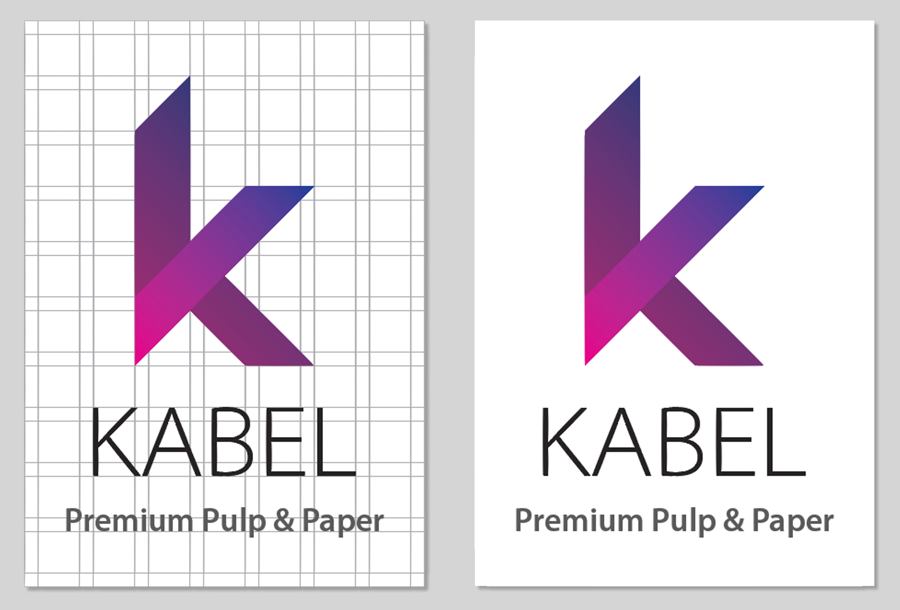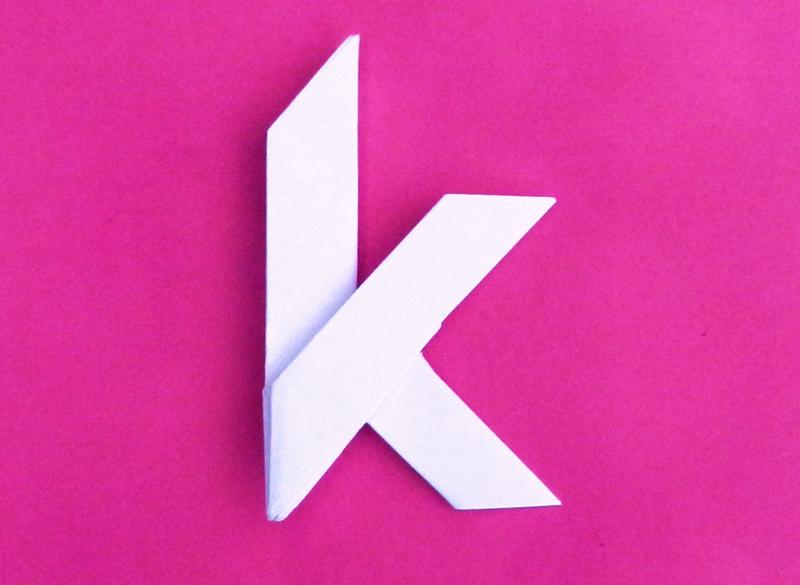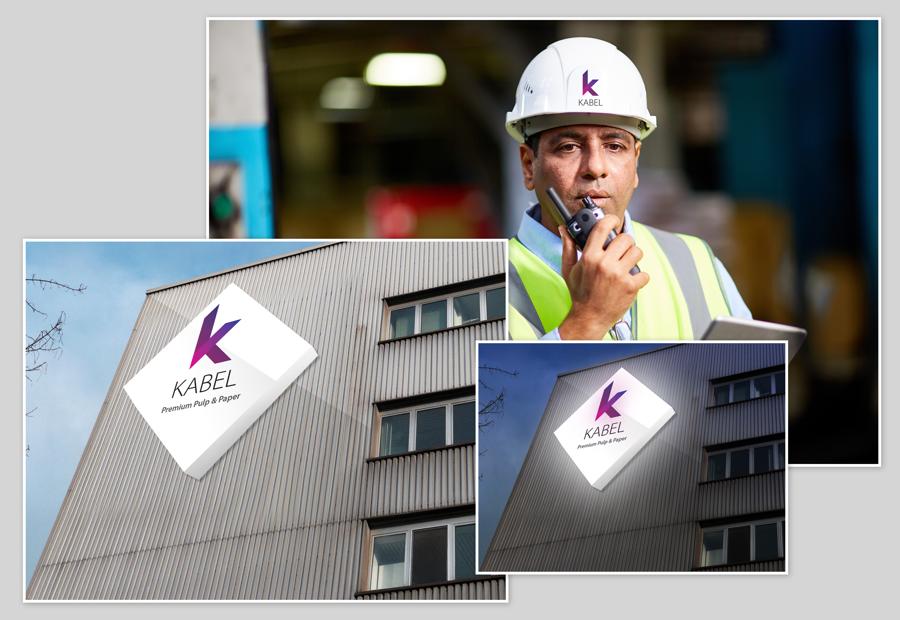 Letter K for a paper factory
Summer 2016

A company from the Netherlands (REACH Baarn) asked me to design an Origami K which looked like the K in the logo they designed for a paper factory in Germany. The folding instructions with papers are meant to be used as a gift by this factory.
BZT Show (early 2017)

A TV program from the Netherlands invited me to help two Boys folding a large dragon. Their wish was to fold a very large Origami Dragon.
Folding it was a little more difficult than they expected ;)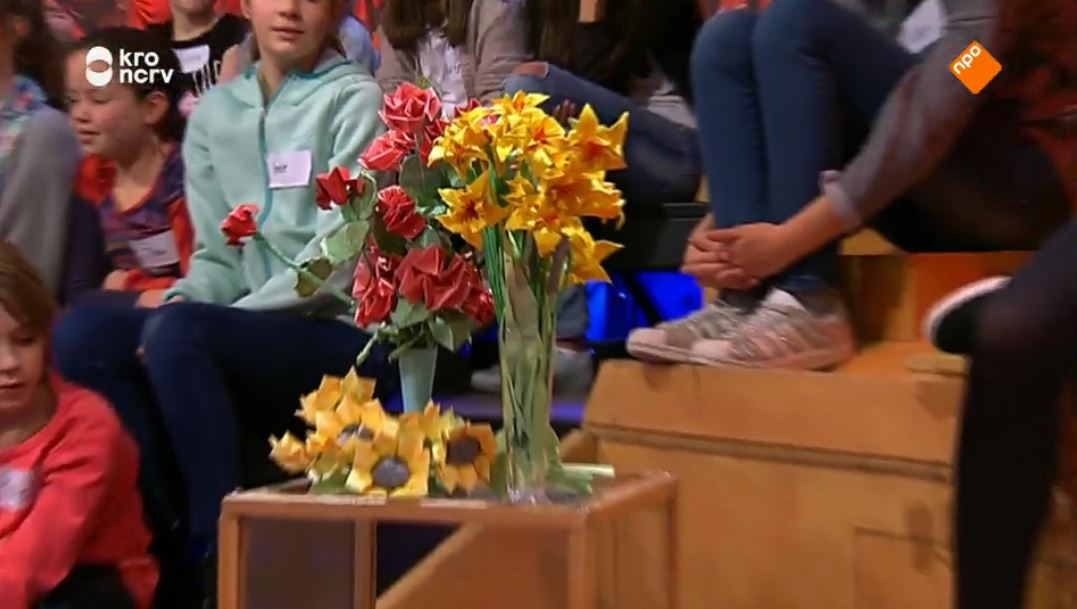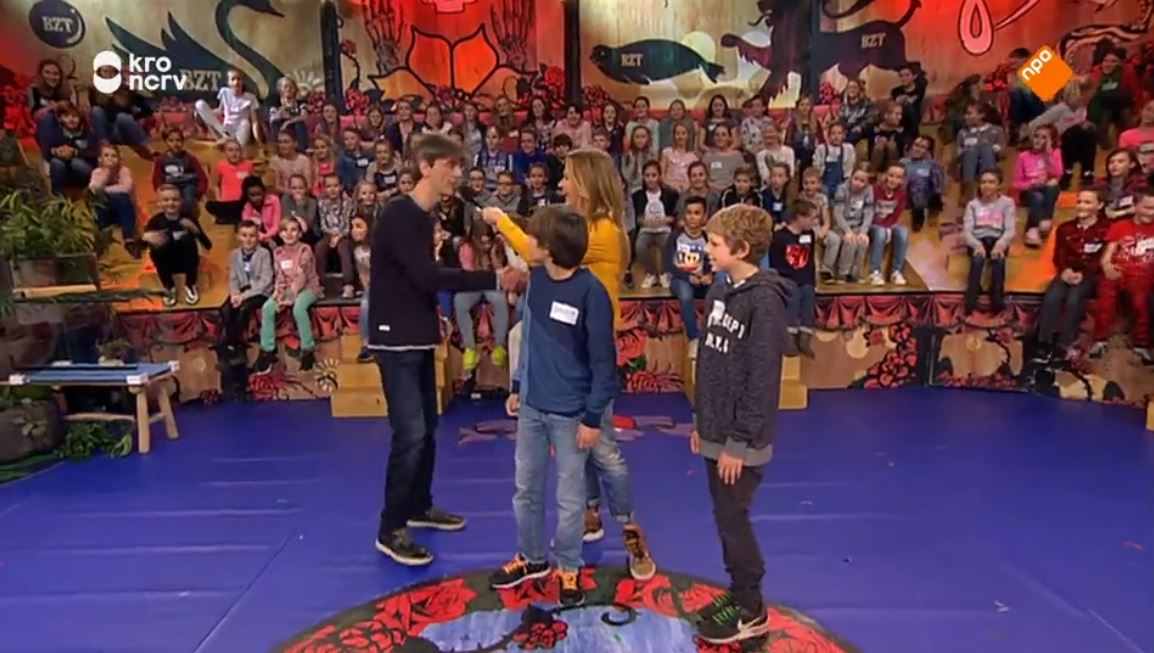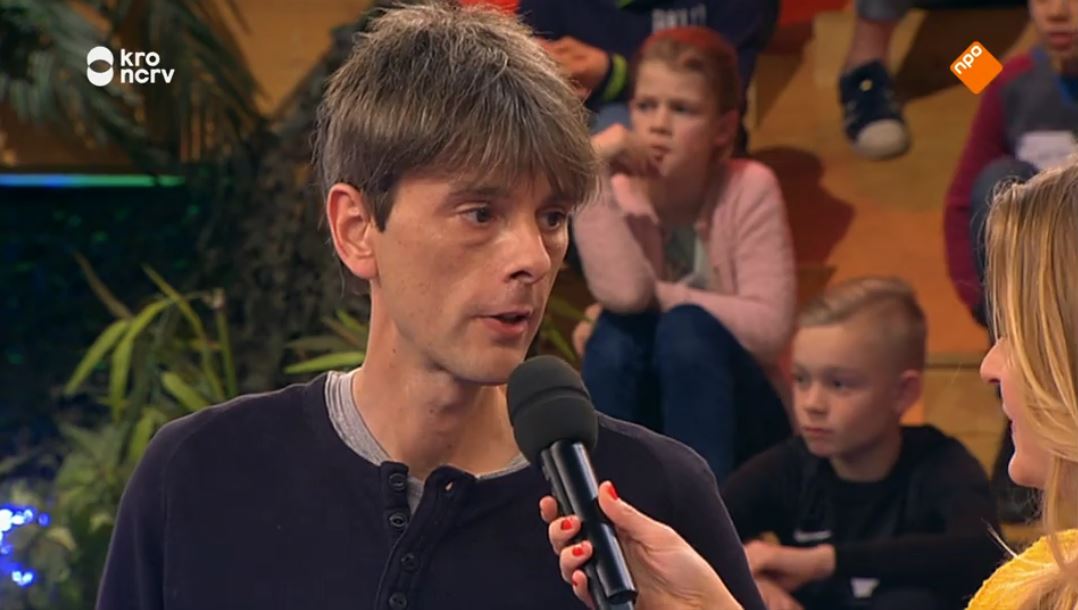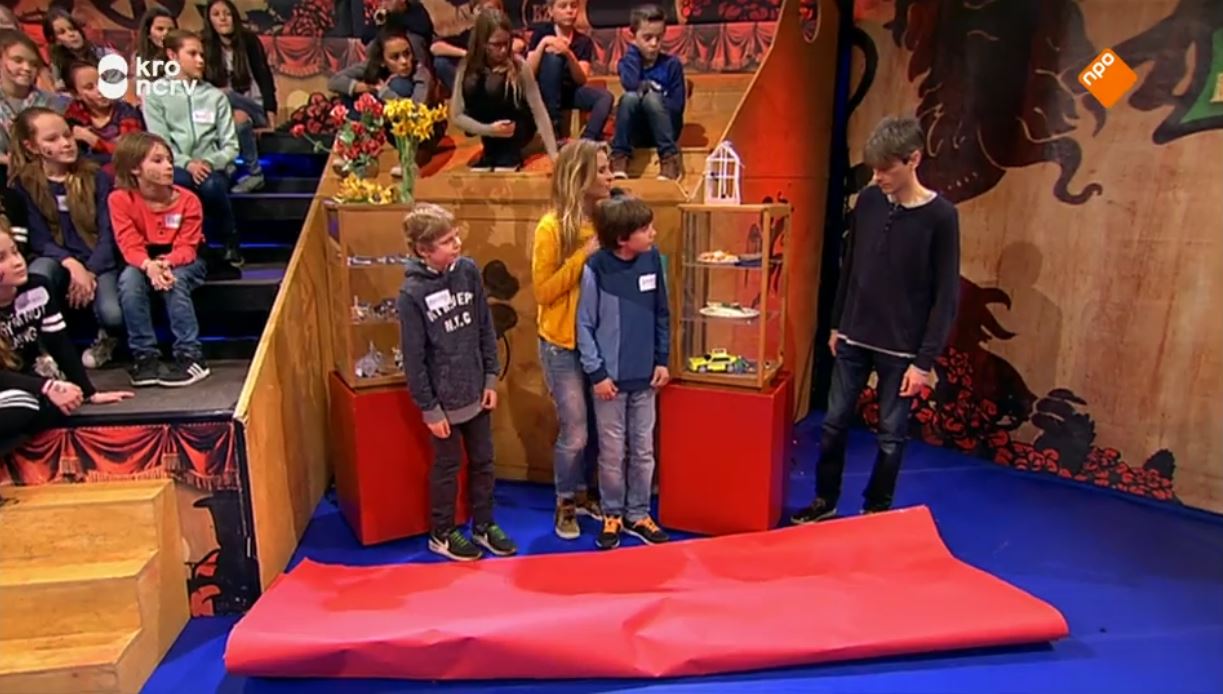 Health Insurance related Origami Models (late 2017)


In commission of MPG today for Espria members association



I folded / designed about nine money models for a site with info about which health insurance people of different ages can choose best.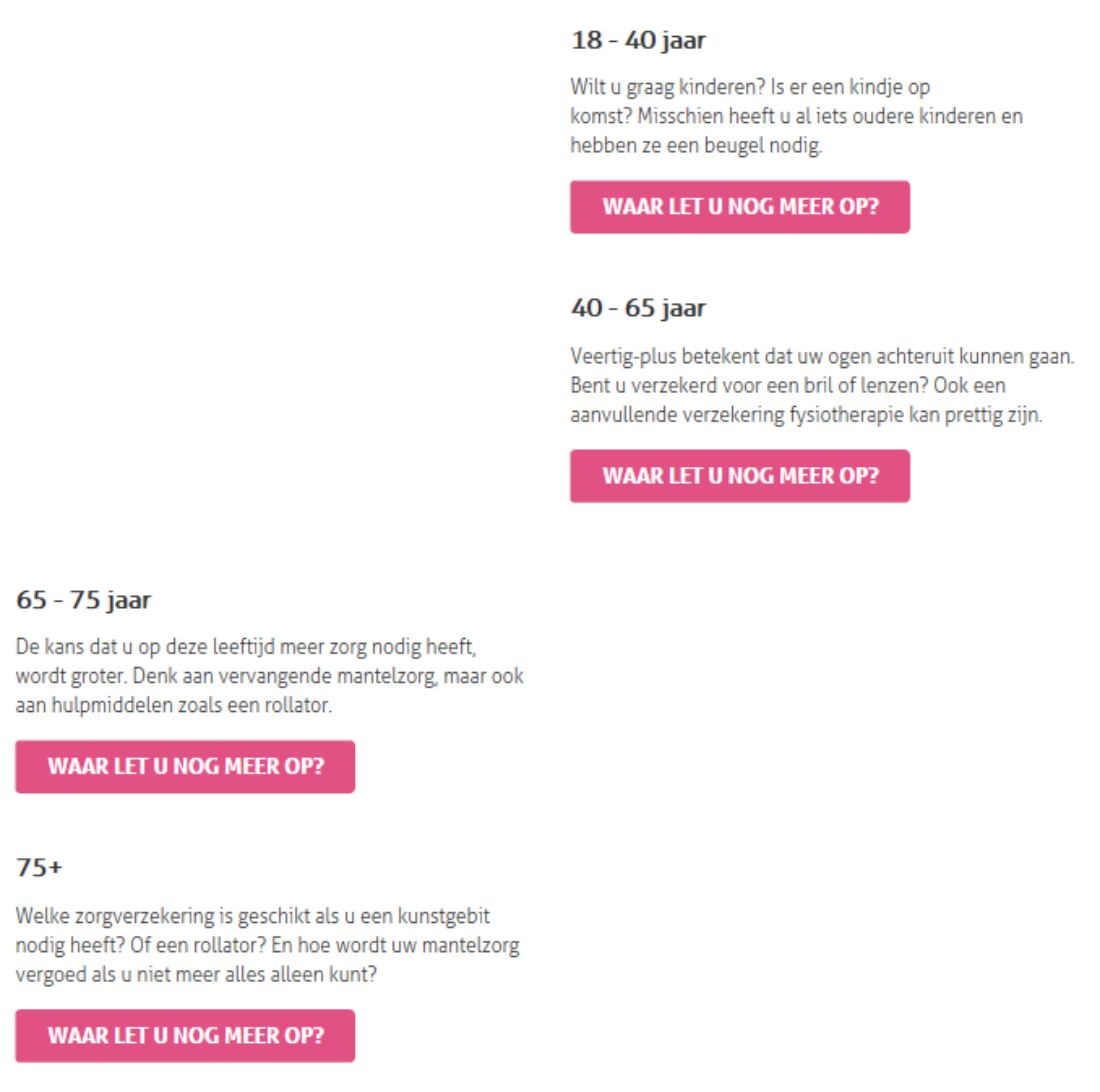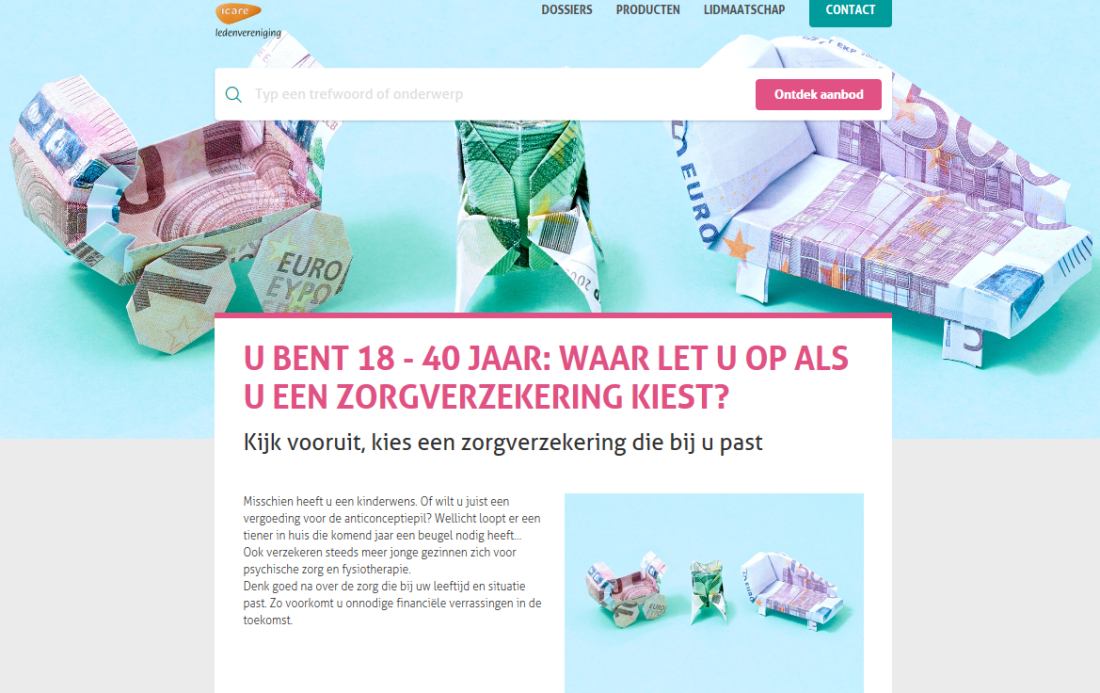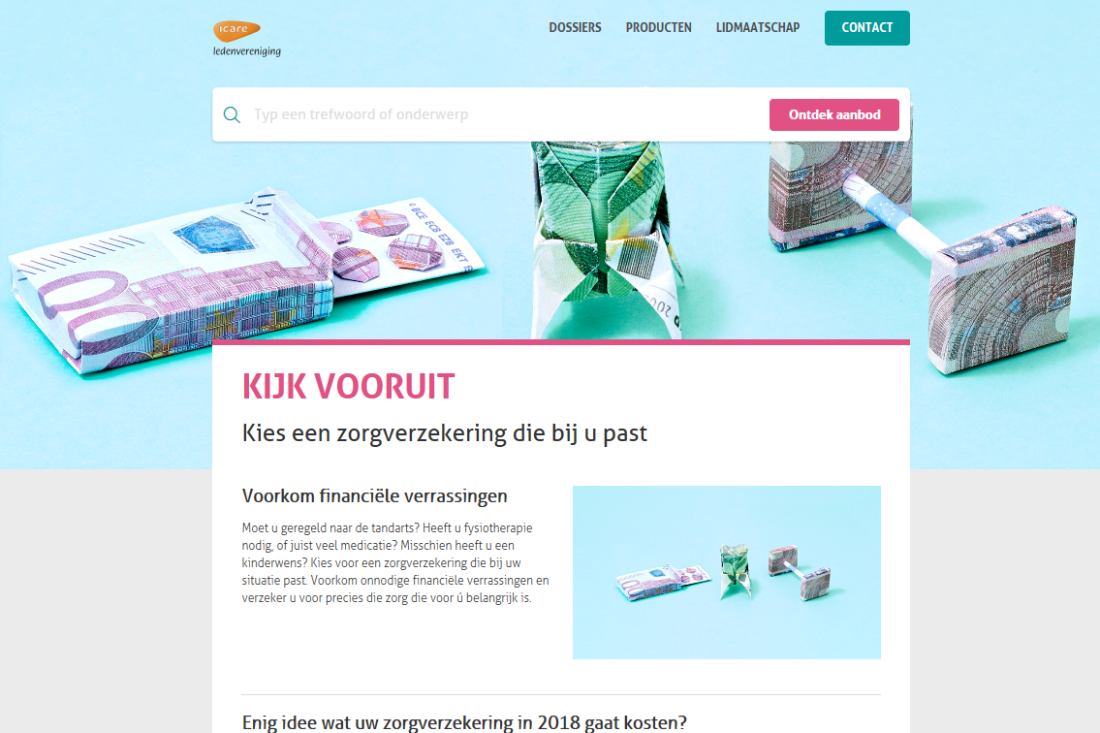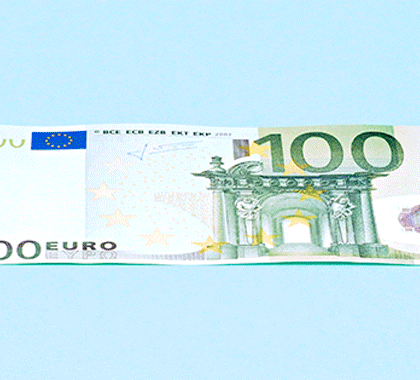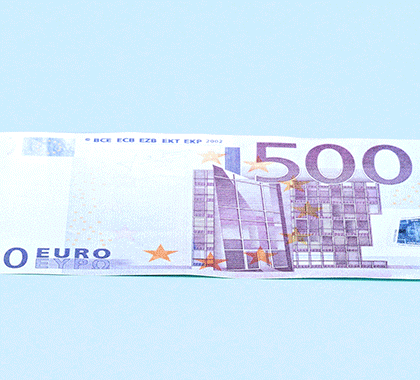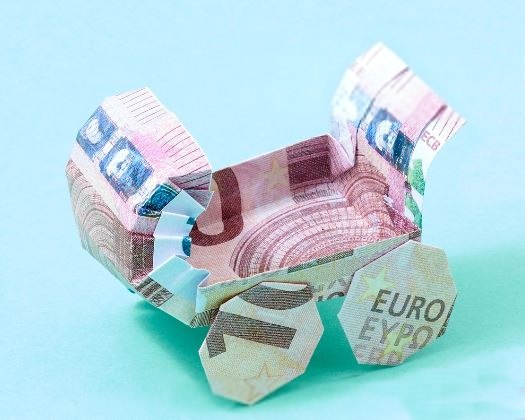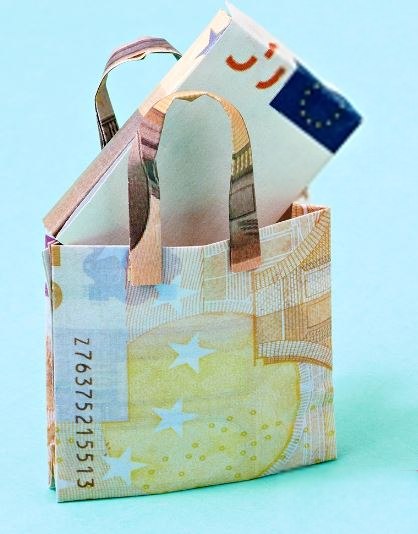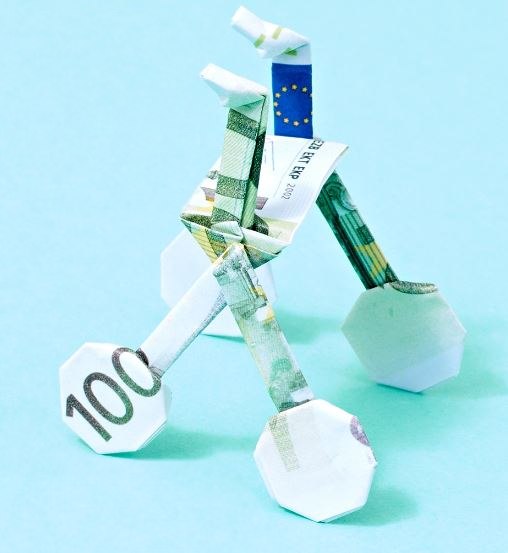 Origami Boat (late 2019)


In commission of LUKKIEN, for Heesen Yachts



This boat of my is used during the Monaco Yacht Show, at guest dinners of a shipyard which makes luxurious yachts (Heesen Yachts).
The Origami boat is used as table decoration and by magicians entertaining the guests.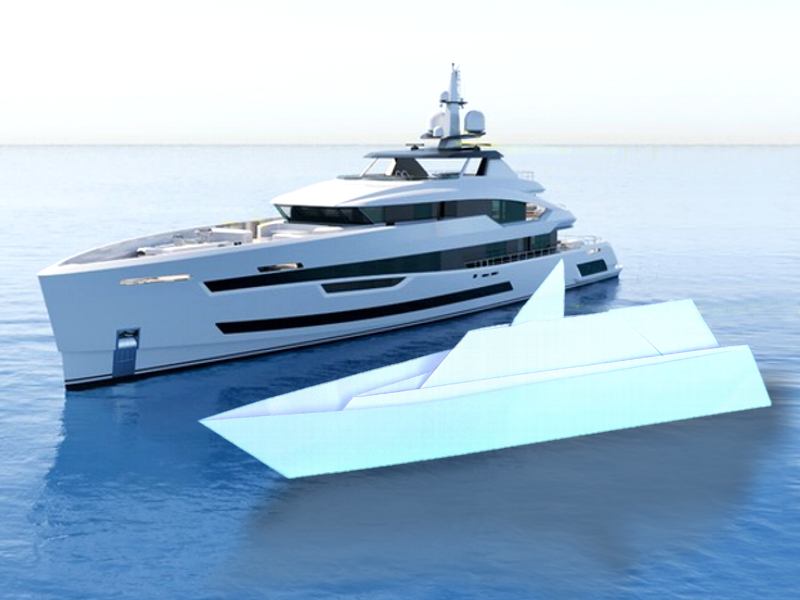 Picture: A real Origami inspired yacht and a paper Origami boat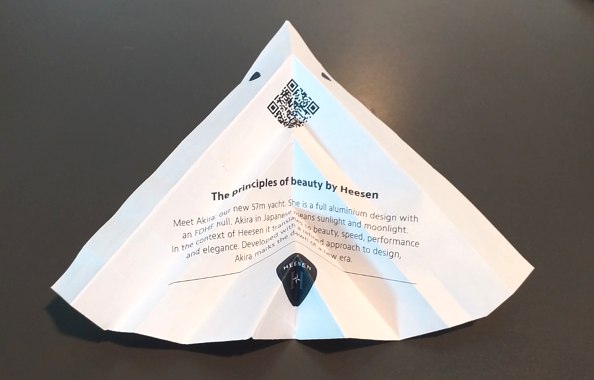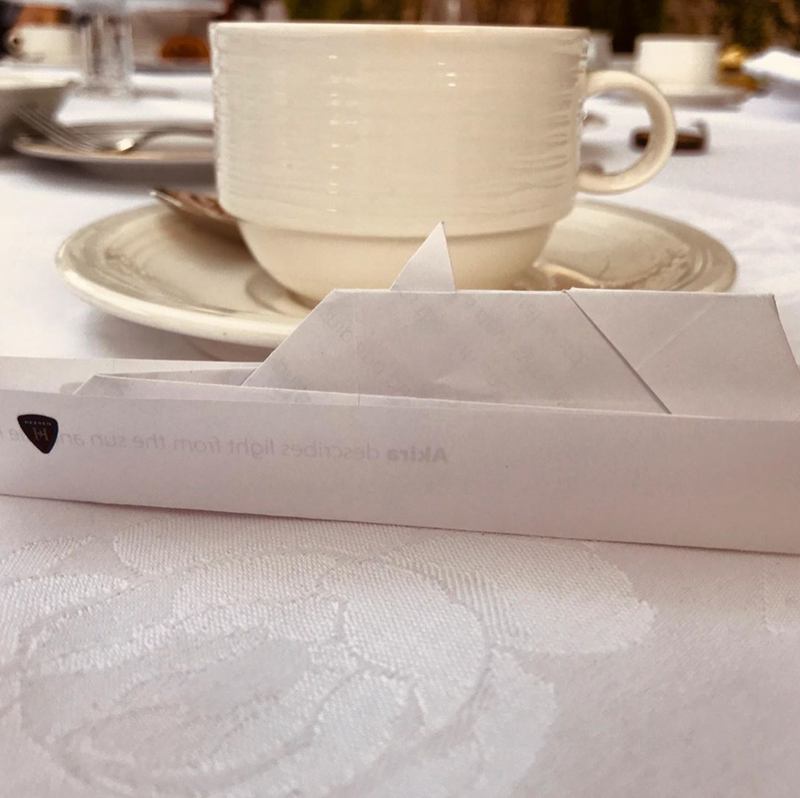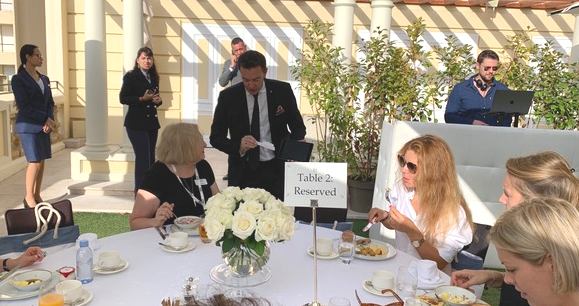 This video also shows what my boat was used for: